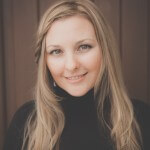 Candace is the Founder, CEO and Content Writer for Mystic Mix. She is also an Artisan of all natural, organic Spritzers called Mystic Creations, Reiki Master/Teacher, Certified Family Herbalist and Medicine Woman.
She holds a Bachelor's Degree in Psychology from the University of Utah, and became an Elementary Teacher through the Alternative Routes to Licensure Program from Utah State. She has taught several classes, as well as Retreats around the greater Salt Lake City area. Classes and Retreats included Reiki 1-Master Level, Meditation and Journey work, How to understand Soul Contracts through the Tarot, Levels 1-3 Tarot, Incan Shamanism, Sacred Dance, Explorations into Gifts of Spirit, Vegan/Raw food preparation and more.
As the Founder, CEO and Content Writer for Mystic Mix, Candace hopes to bring new insight to what it means to be a Spirit having a human experience, approaching health and wellness from a Multidimensional approach. Practitioner, Healers, Artisans from all walks of life in the Body, Mind, Spirit industry were brought together to assist, educate and empower others. It is her hope that by bringing all of this to one place, the journey may be easier, fun, inspiring and ultimately empowering to others.
Articles written by Candace Kunze, Founder and CEO of Mystic Mix!
True Healing: A Guide to Happiness
What is Listening to the Heart?
What is Turning into the Shadow Self?
Definition of a Medicine Woman
Purpose Behind Suffering and Loss
How to live a Heart Centered life?
How Do We Create Space For The Heart Centered life?
Candace does Vision Quest Retreats, and personal Sessions! You can contact her at crkunze73@gmail.com.
Testimonials
"As I have been pondering how to tell the world about the amazing Candace Kunze, I have found myself in awe of the vast amount I have learned from her. I have been studying under Candace for two years and there is not one class or healing session that goes by where I am not completely healed of whatever ailment as has possessed me as well as full of the knowledge of how to heal another in the same way. She is wise beyond this world and is kind, patient and knowledgeable in her delivery and teaching methodology. Her readings are spot on, and exactly what I'm most in need of hearing. They are intuitive and heartfelt and are based strongly in the knowledge of so many years of listening to and being guided by Spirit and her own intuitive reasoning. I have never met another person so strongly connected in mind,body and spirit. Because of her hard earned wholeness in her own self, Candace is well attuned to healing and reading for others as it gives her purity of soul and an inability toward bias. Her knowledge base is vast and her friendship is a gift worth working for. I know I am a more complete person having studied her teachings and am better able to pass this gift onto others in need. I am truly grateful!"
-Megan
"I have been doing sessions with Candace now for almost three years. Candace has a beautiful and sacred gift. Before our first session I knew absolutely nothing about energy healing and readings. But within minutes of our first session, I felt a healing deep with in me, and I knew she had an amazing and unexplainable gift! Through her spiritual eyes she was able to in just that first session fill me with the realest hope, positivity, and serenity I had ever experienced! I left that short session knowing that so much had been permanently healed inside of me. Each time since then as I leave my sessions I feel myself grasp on to more and more of my true self. She has taught me among many things the power that comes from loving ones self! She has blessed me with an empowerment that each time we meet is built upon and etched within me. It is so real and nothing can lessen it or take it away. I have in my past years done traditional counseling, self help courses and even motivational intense group counseling. All of which brought momentary empowerment and had a level of healing for me. I have joked with Candace that each session with her is equivalent to three years of traditional therapy. But it really is not a joke. The healing that happens in her presence, is nothing short of divinity, and has been a personal miracle for me! I cannot express totally in words, how the experiences I have been blessed to have with her, have impacted and changed my existence for the better. But, I will say how grateful I feel to be blessed to have her insight, energy, spirit and love to draw on and let into my life!!! She has truly impacted my earthly journey and I cannot imagine where I'd be without the work we have done together."
-Janelle
"Candace Kunze is a gifted medicine woman who truly walks between the worlds, and brings years of training and experience in the mystical sciences to each reading. Her warmth, purity and beauty put clients at ease, and her ability to access higher realms guarantees a meaningful and valuable reading. Every time I have had a reading with Candace I feel blessed, and come away with clarity and new insights."
~Laura
"I started to receive Soul Contract Readings from Candace in 2013. Since that time my overall health and wellbeing has increased. Candace has created her very own integrative way of doing energy work to bring light into the dark areas of one's life. During our first Reading she had me pull cards to find out what my Soul Contracts were before I came to this Earth. I finally felt validated for my feelings, questions and concerns that I had. Some I felt and battled my entire life! Candace still continues to bring new perspectives and reminds me to always be more compassionate with myself. Part of her teachings is learning we are all multi dimensional beings, therefore we must work to heal the whole self. As an herbalist, I have no problem healing the physical self, but I have come to learn that if my emotional and spiritual self are out of balance, my physical self will be soon to follow. Candace helps bring balance to all dimensions, creating a grounded, humble and peaceful feeling. I know for me to live a vibrant and healthy life, I need to do daily journaling, daily meditation, and monthly Readings with my dear friend Candace. She is truly a healer, who has found her gift and shares it so willingly and with passion."
~Sarah
"Candace is one of the most amazing women that I have ever met. I feel so lucky to have her in my life, as a teacher and friend. As a Reader and Shaman she holds unbelievable talent. She recently gave me insight into a situation that was troubling me emotionally and mentally. What she said gave me peace in what seemed like a dark situation, and purpose into what was troubling me. It made me feel that what I was experiencing wasn't all for nothing. If you have the chance to get a session with Candace in any way, regarding any aspect of your life, do it! It is well worth it."
~Jocelyn
"I was referred to Candace by a friend of mine that I exercise with. I set up an appointment to get a reading from Candace on 1/31/2014. She was very kind and caring. She helped me get in a relaxed state, being this was my first time ever having a reading, and I was initially nervous. She began by recalling accurate events from my childhood without ever meeting or knowing anything about me. She also allowed me to ask any questions that I felt were important to me. I suffer from anxiety and Candace was able to tell me why, and what I needed to do to help better myself. She also gave me some self-help tools that have helped me heal tremendously. I was quite surprised at how accurate the information was that Candace gave me, and I benefited more from my single experience with her, than I had from the years I've received in counseling. Candace was also very generous with her time and really cared about my concerns and wellbeing as a person. Thank you for all your help Candace! I would highly recommend seeing Candace if you are someone who is struggling, or have unanswered questions about your life in general."
~Jim
***If you are interested in advertising your products and services, or becoming a Content Writer for Mystic Mix, just fill out and send the Contact form below.
Contact Me